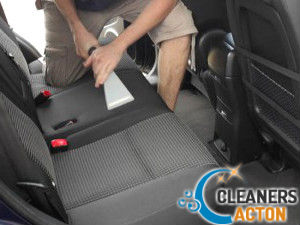 If you occasionally clean your car on the outside but you oftentimes forget to tackle the interior, you can fix things instantly by hiring our car upholstery cleaning company in Acton, W3.
We will pay you a visit, carrying all the tools and machines we need, and we will clean your car seats to your satisfaction. We offer convenient operating times and free quotes. We can tell you anything you would like to know by phone or email.
We are persistent, hard-working and results-oriented. You will be pleased with the outcome. Make sure to give us a ring.
Call us Now for a FREE QUOTE!
020 3745 5094
Tried-and-true Car Upholstery Cleaning in Acton
Throughout the years we have cleaned all kinds of car interiors and that helped us build a cleaning system that works. We are confident that the methods we use are effective. We possess the necessary skills and qualities to do a good job.
What you need to know about our car upholstery cleaning service in W3:
Our prices are fair
We work during workdays, plus weekends
We are well-equipped
You can book an appointment by phone now
Our cleaning system is tried-and-tested. We use steam cleaning as it is the best method when it comes to cleaning upholstery. Despite its name, your seats will not be soaking when we finish cleaning.
Professional Car Upholstery Cleaning in W3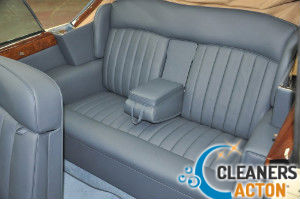 As a matter of fact, we will extract most of the water out of the fabric so it will be slightly wet when the cleaning is over. You will need to wait overnight or a few hours until the seats are completely dry and you may have to run a fan to speed up drying, but after a while your car upholstery will be good to use.
The seats will smell fresh. There will not be any stains or spots to bother you. Your car interior will look amazing, like you just bought the car.
We will be very happy to call on you and get your car upholstery cleaned and sanitised. It is worth considering getting a car upholstery cleaning service in Acton. We will do our best. The choice is all yours.